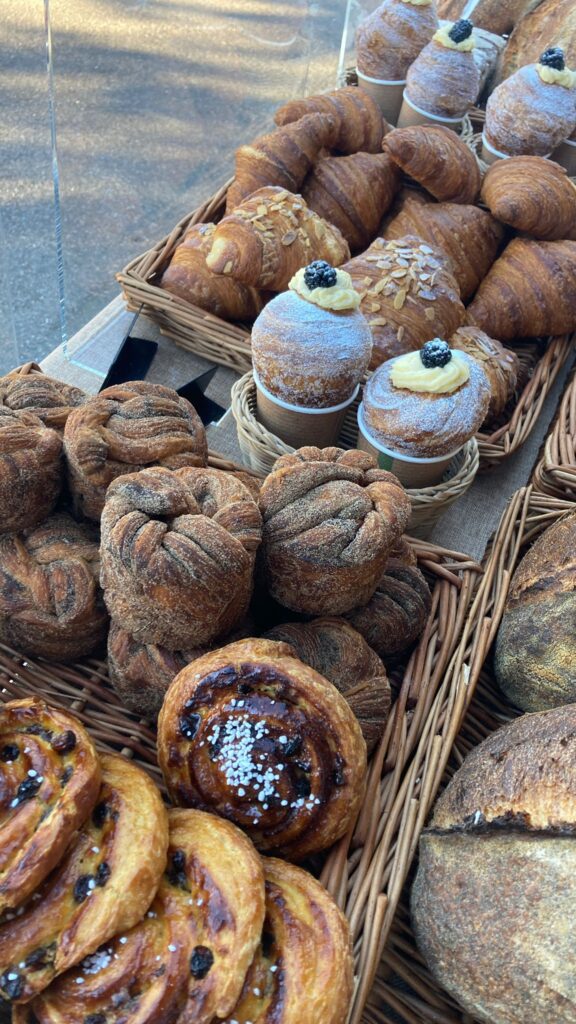 Gilda joins Whitstable Harbour Market
This is another exciting venture for Gilda this month as we join the Whitstable Harbour market every weekend ahead of the winter months.
Housed inside the beautiful huts and set in the working harbour of Whitstable, the market is open-air and showcases a diverse mix of local, premium, quality produce, goods and fine art. The market was started by fellow marketers Stephen Randall and Jo Vogelaar. Their shared vision of a lively community based market, encompassing everything that is 'made in Britain and local' brought them together to set up Artisan Collaboration Whitstable.
This new step felt very natural to us given that we are huge fans of the trendy seaside town and have also been a great fan of this renowned market; we are thrilled to now be a part of it!
Stop by and find us every weekend and fill your Gilda tote with staple Sourdough loaves, buns, delectable pastries, the yummiest cruffins around, and our sausage rolls!
Find more information on where to find the market here –
Looking forward to seeing you all – Saturday and Sunday from 8 am – 4 pm
Harbour Market Whitstable