Our beautiful farm building premises has been converted into a bakery, where our customers are invited to experience Gilda from start to finish with our open-plan kitchen / retail space. Our ethos surrounds quality, and we achieve that by using tried and tested organic flour and working with fellow local producers while also supporting the local economy.
Gilda is an artisan bakery in a beautiful, rural Kent location, producing quality, handmade bread and pastries.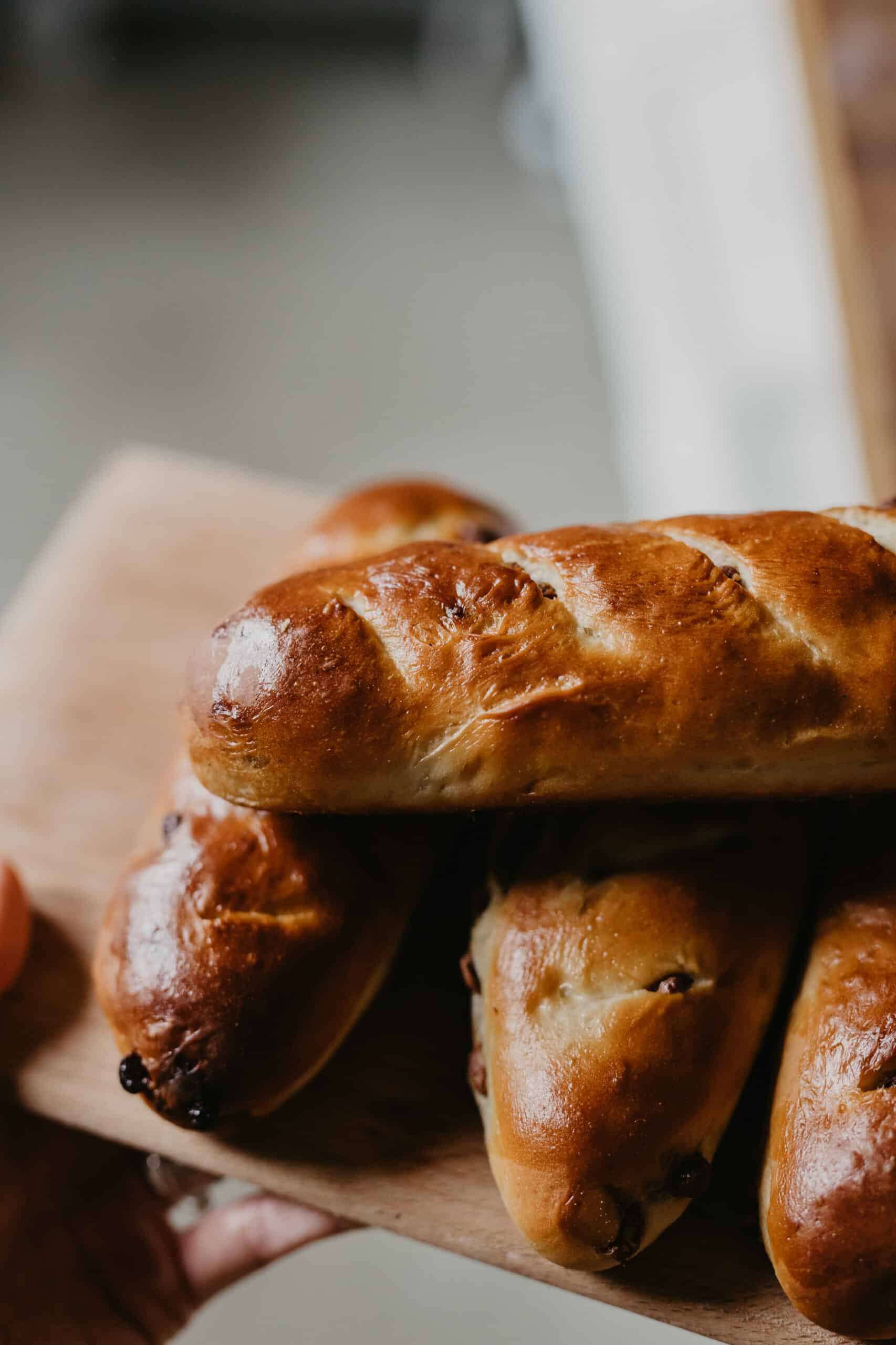 We are incredibly proud of our Gilda team; each member brings a wealth of experience to our bakery, including working in a popular London Bakery and many prestigious Kent restaurants.  A lot of time, care and energy goes into making every product, and the team works effortlessly to achieve that. Gilda is a big supporter of local; we supply many local restaurants, including The Bridge Arms, The Pig and The Dog at Wingham. Every weekend we also have a stall at Faversham Market, where we sell our signature bakes to the local community.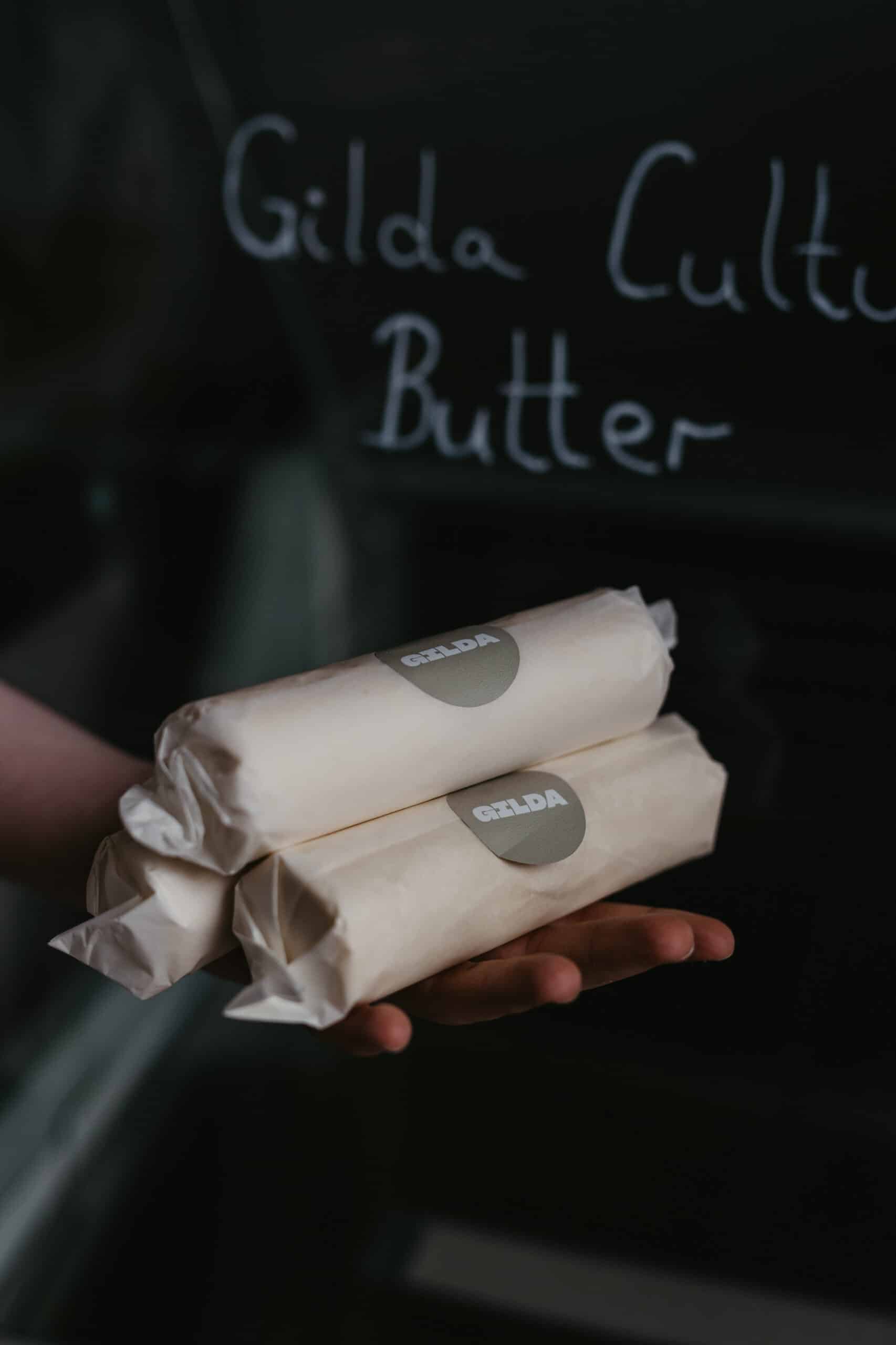 As a specialist in sourdough and using natural yeast, our bread is a product of patience and a lot of love. We are humble and all have a great passion for our work.
We are very excited about the future for Gilda; learning every single day and growing month by month. It is great to be part of the Kent food community and to work alongside other incredible producers, suppliers and food outlets.
See what customers are saying
James Butler
12 February 2023
Best bread ever
Claire Stanbury
29 January 2023
These guys do the best almond croissants!!
winggiles
14 January 2023
Best sourdough you can find!! Love it
Lesley Westwood
18 December 2022
Fantastic breads and treats
David Matthews
13 December 2022
The freshly cooked bread here is amazing, the white bloomers are a lovely brown colour, with a wonderful crust they don't last long in my house. The cruffins are a lovely merging of a crossaint and a muffin wit creme pat and jam filling, delicious,especially whilst still warm. One more recommendation to add is the fruit soda bread, a slice is lovely with butter or just on its own. I will be going back there on a regular basis, highly recommend.
Fleur Challis
26 November 2022
Wonderful bakery! Absolutely delicious sourdough, focaccia, apple turnover and Eccles cake! That was our first visit, very impressed, we'll be back. Nice people too 🙂
Lucy Amos
12 November 2022
Definitely recommend a trip to this beautiful bakery! Everything I have tried has been delicious. The cruffins are amazing... Cinnamon morning buns and the brie and spring onion sour dough are also great! All pastries have been very yummy. Everything's always so fresh, sometimes still warm. Cruffin pictured 📸
Simon Pearse
6 November 2022
Best bakery in the uk! Everything we have tried is amazing. Well worth heading over. Lovely walks to and from it so great place for a pit stop as well as coming by car.
Katharine Scott
16 October 2022
Wow! Arrived at 8am on a Sunday and the cinnamon buns were still warm….. Amazing array of breads and pastries. And the croissant and cinnamon bun we had knocked the socks off any others. Well worth the drive.