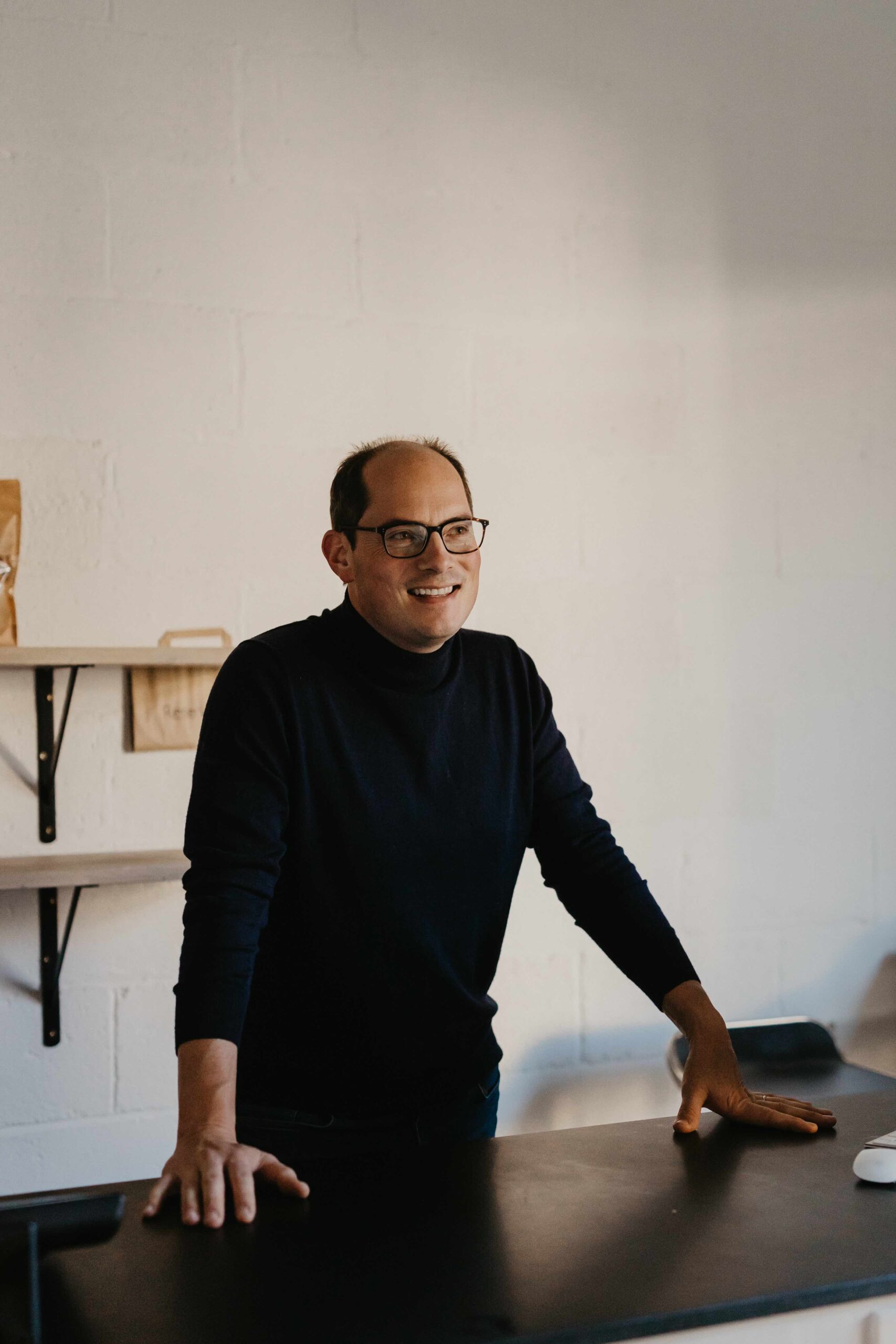 After 5 years living in London and 12 years living in San Sebastian, northern Spain, in December 2020 Jon decided to relocate back to Kent to the countryside near Canterbury where he grew up. Now back home, Jon had the chance to start a new career. While deciding what to do, he spent his weekends and spare time baking bread, often selling it to friends and neighbours.  After careful consideration, he decided his new venture could also be his dream, a bakery.
Jon started supplying a local farmshop who supported his new venture and helped him get started. By May 2021, he was supplying and delivering to Macknade farmshop. It took him a year of lone baking at home, before he finally was able to move to today's premises.  Gilda bakery opened its doors in May 2022.
 Jon is married with three young children.  He speaks Spanish and enjoys playing tennis, golf and cycling when he gets the chance.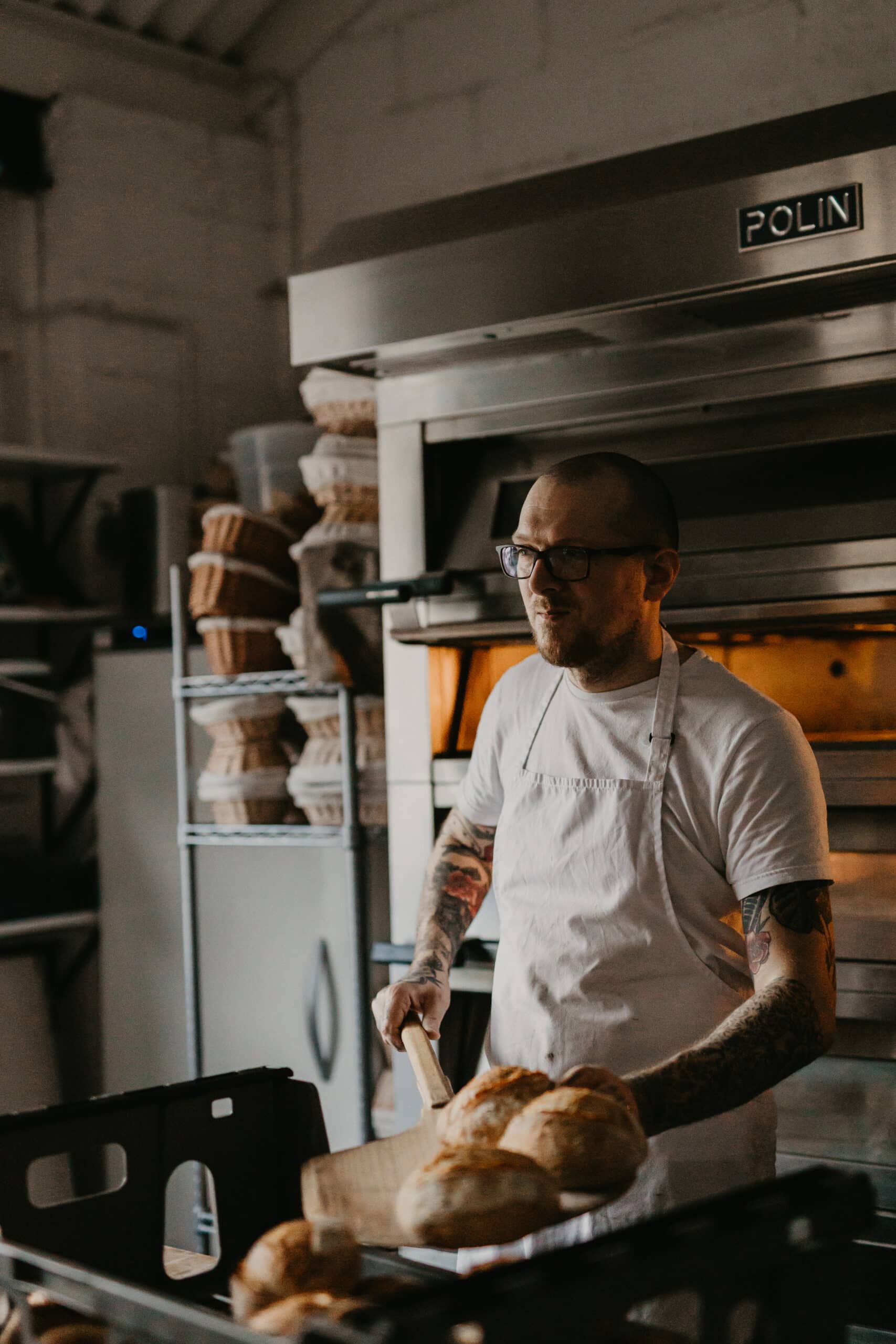 Jeremy moved to Kent, having lived in London previously, where he has spent most of his working life at his family bakery. He is proudly a 5th generation baker, learning everything he knows from the experienced bakers that have passed down their tried and tested methods.
Jeremy joined the Gilda team in May 2022. He was promoted to Head Baker, thanks to his extraordinary passion for sourdough, hard work and commitment. He never stops learning about the process, care and attention that goes into making the perfect loaf.  Jeremy loves his dogs and a sing-song – he plays guitar and lead vocals in a band that regularly gigs!
Emma started her cooking career as a pastry chef at Eastwell Manor, where she learned the tricks of the trade. Since joining the team, she has also worked in various positions across the county, including Leeds Castle, as Head Chef at what was Griggs of Hythe and taking her skills abroad to work in Sydney and Switzerland. Emma joined Gilda in July of 2022, bringing a great passion and knowledge for everything pastry.
Her favourite time is spent making ​​Viennoiserie; she loves classic bakes and has spent much time perfecting her recipes. Emma has a savoury tooth; she is partial to a slice or two of classic country sourdough!
Emma also loves punk rock, regularly goes to gigs across the country, and loves a good street food market where she can try out new cuisines!
Will has worked at a number of well regarded restaurants across Kent including The Dog at Wingham, Pork & Co and The Corner House. It was when he joined Cafe Du Soliel as the pizza chef, that he discovered a love for dough. In the years since, particularly during lockdown, he began perfecting his bread-making techniques. From then on, Will knew he wanted to be a baker and make bread.
Will searched for a bakery role, and by coincidence, a position became available at Gilda; he joined the team at the end of 2022.  Will loves making a classic sourdough, but most enjoy baking croissants and how they fondly remind him of his childhood.  He is also a passionate gym goer and loves keeping fit.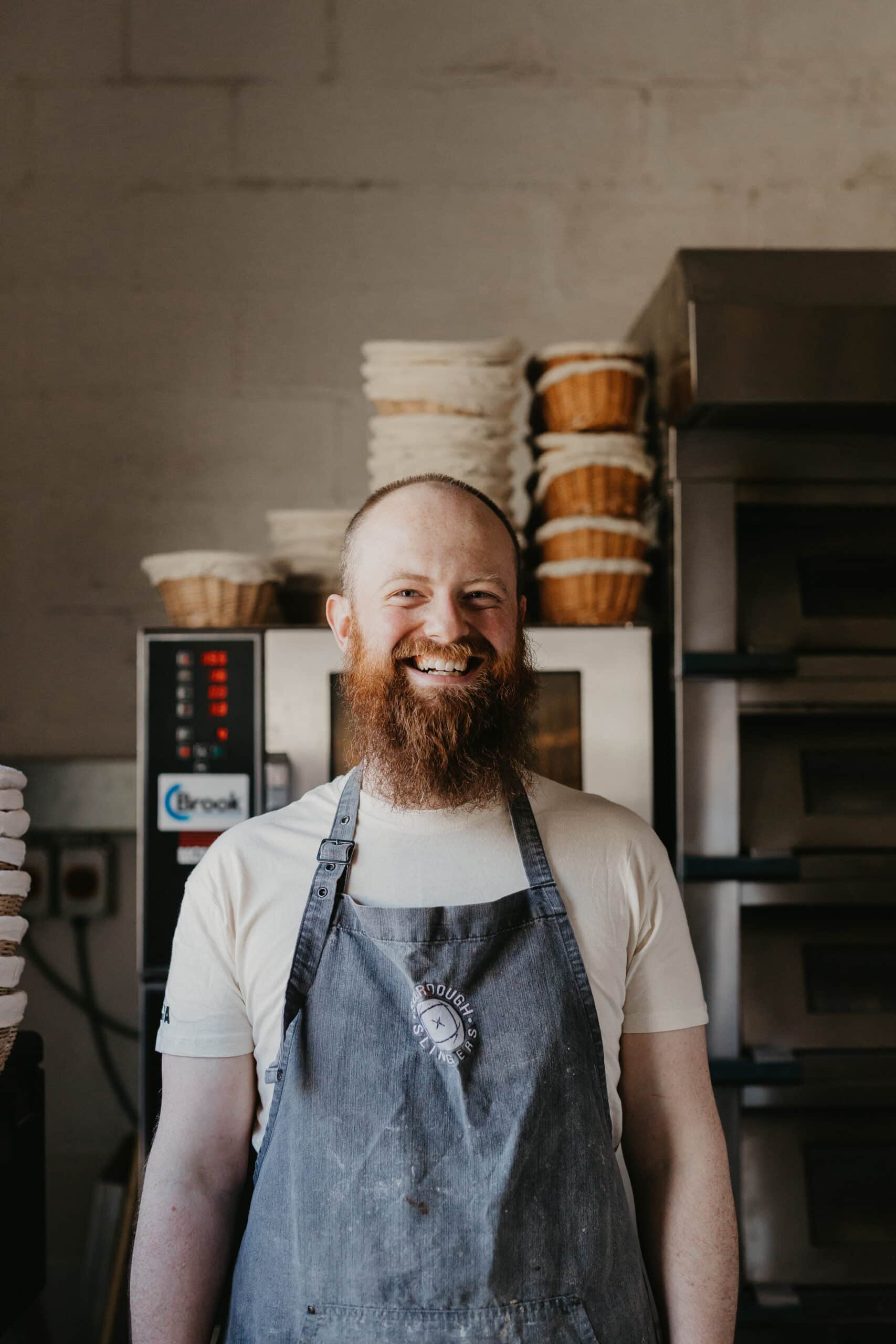 Ben has always had a passion for sourdough, which started in his home kitchen. He decided to follow that love for bread and began work at Wild Bread, where he gained most of his sourdough-making experience, before moving briefly to Grain and Hearth and then onto the Gilda team in February 2023.  Ben loves making (and sometimes cuddling) sourdough ciabatta which he can't get enough of. However, he is also partial to a slice of the chorizo and cheddar sourdough or a cinnamon morning bun for his sugar fix. You'll find Ben cooking at home or fixing things around the house; he loves a bit of DIY. A fun fact about Ben is that he's an excellent whistler!
Lauren has previously worked as a pastry chef at some of Kent's most prestigious restaurants, The Fordwich Arms (1 Michelin star) and Bridge Arms (1 Michelin star). Her love for pastry came from her experience working at The Salutation in Sandwich, where she worked under the head chef and learnt most of her skills. Lauren joined the Gilda team at the beginning of 2023, bringing a wealth of experience in pastry.
Her favourite things to make are lemon tart or a classic chocolate brownie. However, she is more of a savoury tooth when choosing for herself; her go-to would be a nice piece of freshly baked focaccia layered in Gilda's homemade, cultured butter.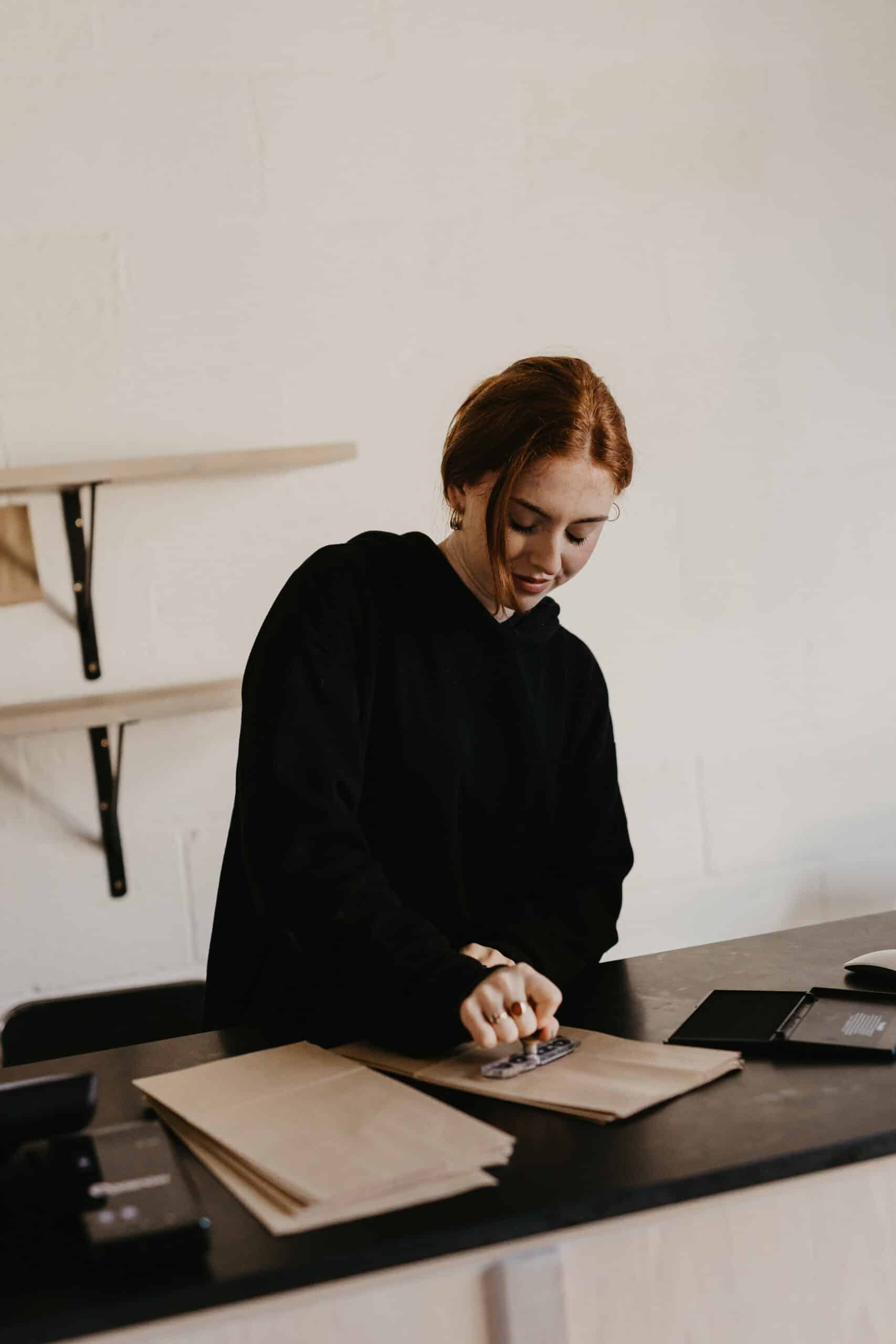 Immie has always loved socialising and has always had jobs involving customer interaction! She switched her late nights as a hostess in a bar to join the early morning Gilda team. She studies fine arts at university, but her real passion is music. She writes her own music and is waiting to release her first single in June, which will be available on Spotify for those interested. Taylor Swift has been a significant influence on her work! Immie's a savoury girl; she loves a bacon and cheese turnover or a sausage roll.