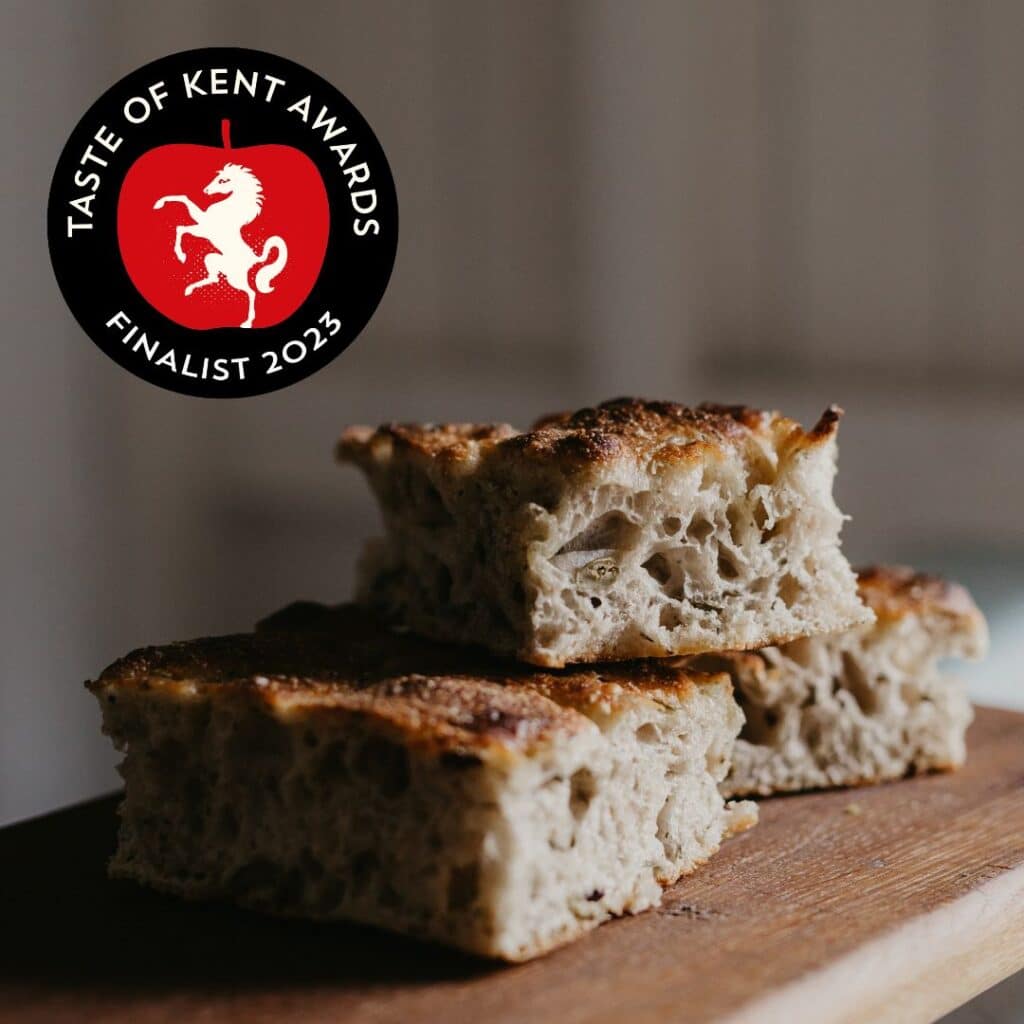 We are absolutely thrilled to announce that we are double finalists in this year's Taste of Kent Awards.

Organised by local food and drink ambassadors, Produced in Kent, the results for the 2023 TOKA where revealed in early May, and much to the delight the team revealed not one but two products in the Savoury Bakery Category, our classic Gilda Country Country and Olive Sourdough Focaccia.
Having opened just over a year ago, in May of 22, we are so thrilled to achieve such a prestigious Kentish award. All of the team have such passion and drive for what they do, and our business and products continue to improve week on week!
The Country sourdough has been a staple for the team and remains a popular choice among customers who continue to travel from far and wide to pick up a loaf, while the Olive Focaccia is a reasonably new recipe, but is also a clear favourite especially among the staff.
Jon says: "We are thrilled to have two of our bakes selected at this year's Taste of Kent Awards. Myself and the team have been working extremely hard over the past few months to take Gilda to the next level in terms of our products and this really is the recognition that the staff deserve. It's so great to know that our bakes are enjoyed as much as we enjoy them!"
Winners of this year's awards will be announced at the Taste of Kent Food & Drink Festival happening on the 15th June at the Gulbenkian, University of Kent where Gilda will have a stall alongside all of this year's other finalists. This event will be open to the public and trade.