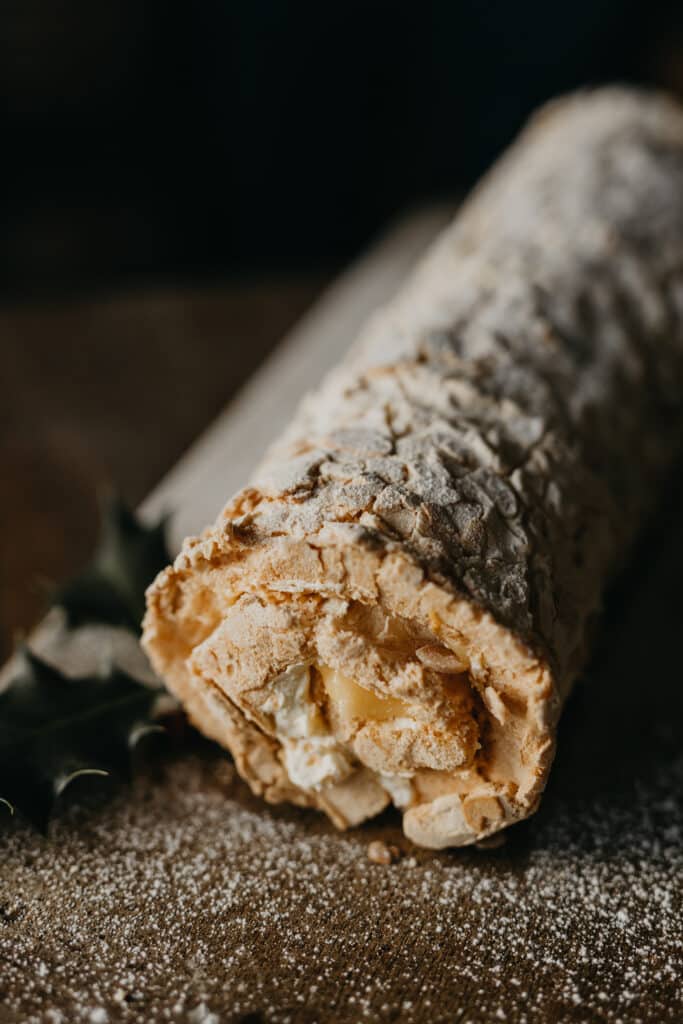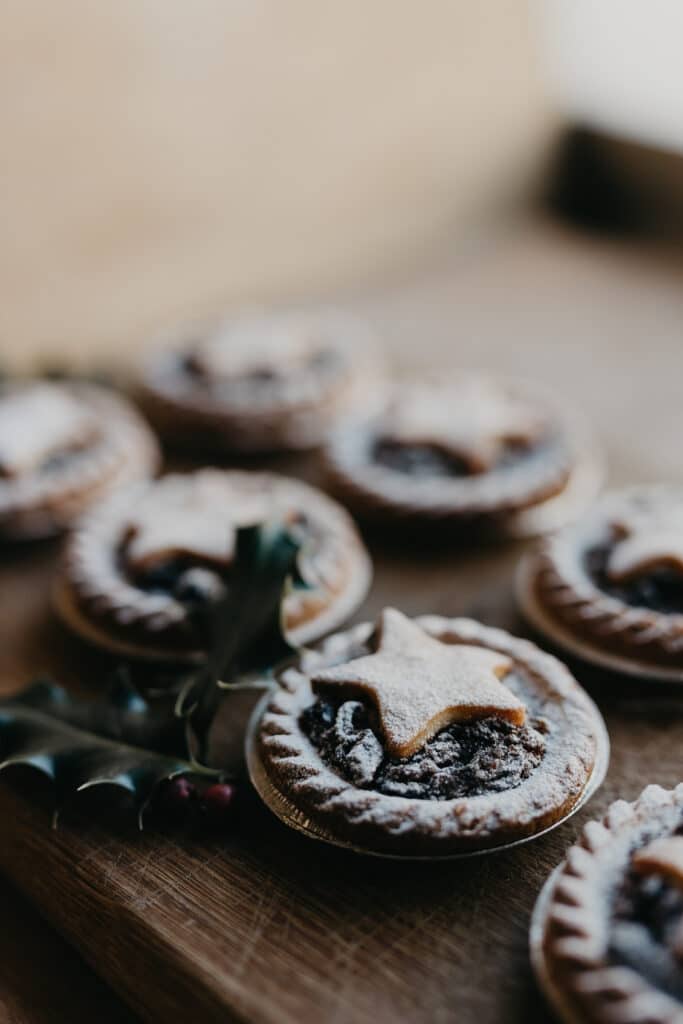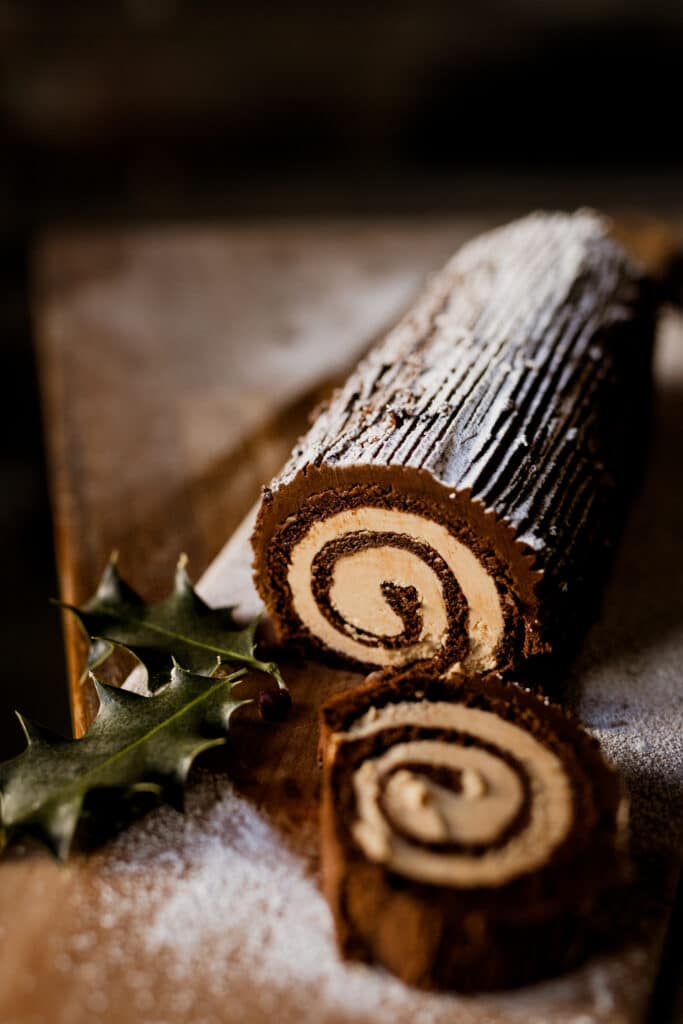 After much anticipation, we are thrilled to announce Christmas at Gilda has arrived. One of our most exciting times of the year has finally arrived, and it's time to share it with you – we hope you like it!
This year's carefully crafted Christmas range is the work of our amazing team of talented bakers who have committed many hours of brainstorming, experimenting and baking to bring their ideas to life for you all to enjoy.
The collection takes inspiration from classic Christmas bakes and the nostalgic festive flavours of our childhoods, the familiar flavours that we all know and love, and we are sure that there will be something for everyone to enjoy at the Christmas table this year.
Highlights from this year's collection include our showstopper Lemon Meringue Roulade, made with delicate, chewy meringue, handmade Gilda Lemon Curd and Local Hinxden Dairy Cream, our Decadent Salted Caramel Chocolate Yule Log with salted caramel buttercream and rich chocolate ganache and our Pear & Ginger Upside Down Cake made with stem ginger and local pears, alongside this year's range of pastries featuring a Baileys Creme Patisserie Cruffin, a Chocolate Orange Cruffin and two different variations of festive Danish – all good enough to eat.
We're most excited about our new 2023 mince pies, made with a crumbly, buttery pastry case and filled with our signature mince meat packed with local apples from just down the road, browned butter and a splash of excellent Sloe Gin from our friends at Anno
https://annodistillers.co.uk
– they come available in shallow or deep fill, singularly or boxed. Moreover, the deep filling comes finished with a unique twist of crumble, frangipane and Viennese biscuit.
For the savoury tooths, we have introduced our unmissable Smoky Bacon and Caramelised Onion Sausage Rolls, simply delicious, and our Luxury Worgan's Oak Smoked Salmon & Watercress Quiche, ideal for Boxing Day feasts. We've also thrown in a brie and cranberry sourdough for good measure because we can't imagine any nicer for Christmas morning.
Our Christmas collection is available to pre-order as of November 14th; customers can place orders online or collect one of our beautifully designed order forms from the bakery. All order forms should be completed and returned to the bakery by Tuesday, 10th December, to ensure we have enough time to prepare the goodies!
Pastries, including mince pies and other festive specials, will be available at the bakery on a first-come, first-serve basis – so hurry.
Happy Festive season – we look forward to seeing you.
Explore the Christmas collection here: